About this event
Most employees are fatigued with remote work and want something that harbors connection and fun. Reward your team with this 60-minute private cocktail experience, promised to elevate any previous virtual happy hour.
This event is broadcasted from Laylow cocktail lounge and hosted by a knowledgeable, interactive bar team. During the event, your company will learn three new cocktails (perfect for the home bartender), make some time for Q & A's, and put the spotlight on your coworkers for the best virtual cheers! This experience is guaranteed to lift spirits, relax minds, and build interpersonal relationships.
What to bring:
We will contact your team's coordinator to choose three cocktails from Laylow's list of classics, and we'll provide you with the necessary ingredient list. Other than that, just bring the any bar tools on hand and good vibes!
---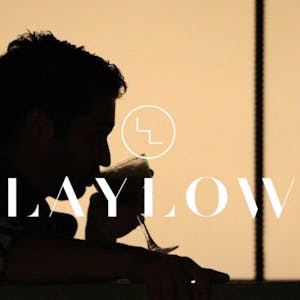 Laylow
Social Cocktail Lounge
Laylow is a social cocktail lounge, tucked away in the basement below Barrio Costero & REYLA, in Asbury Park, NJ. They opened our doors in November 2019 as a "collaborative lab" for their talented bar team to experiment. When the pandemic hit, the community needed them more than ever so we kept they drinks flowing. They created virtual classes as a way for people to connect while learning something new. Within six months, they've hosted over 200 classes from small, intimate celebrations to large Fortune 500 corporate events. They believe the cocktail culture embraces all the good stuff - companionship, good vibes, & inquiring minds.